04 May

Are There Better Alternatives To Costco Caskets When it Comes To Economy Caskets?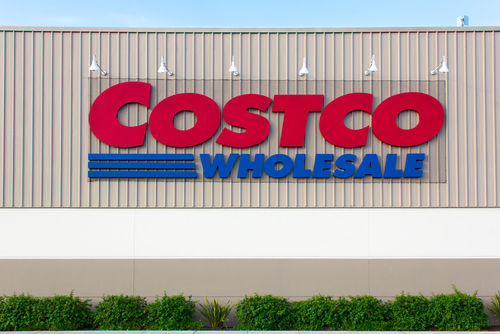 Costco is well known for selling bulk items at very cheap rates, and now the latest addition to their line of products is caskets.  Compared to funeral homes, they are offering very cheap rates on their caskets.  If you are looking to save money, you might be tempted to go with a Costco casket, however there are much better options out there.
Currently as of this writing, Costco only offers three different caskets for sale to Canadians.  These three caskets are all priced between $1299 and $1599, which compared to the prices offered at funeral homes, these caskets are definitely cheaper.  The downside is that only having three caskets to choose from is a very limiting situation.  All three caskets are also wood.  This means if you would prefer a metal casket and you go shopping on the Costco Canada website, you are out of luck.
When it comes to selection and price, your best bet definitely may be to look elsewhere.  Haven Casket is an online casket wholesaler that can offer you all of the benefits you would get from shopping at Costco, and more.
Selection
First of all, at Haven Casket you have a much greater selection.  In our wooden casket category alone we have 21 different caskets available.  When making such an important decision you should never have to make a choice just because it is the only option available.  Your loved one only deserves the best and you owe it to them to choose the right casket.
Also, what if you want to purchase a metal casket?  Costco simply doesn't provide that option.  There are many reasons why one may choose to purchase a metal casket.  For example, the durability of a metal casket is longer than a wooden one, or maybe you just prefer the appearance of a metal casket.  Whatever the reasoning behind your selection, the important thing is you have that choice.  Haven Casket currently has 24 different Metal Caskets available for purchase.
Altogether between our wooden caskets and metal caskets, that totals up to 45 different caskets to choose from. Certainly that is a lot wider range of selection than the three offered at Costco.
Price
The second consideration is price.  Because Haven Casket offers all of our caskets at wholesale prices, you are saving just as much money as you would going through Costco.  In many cases, our prices are actually cheaper. You don't have to worry about other hidden expenses like shipping either raising the price.  Haven Casket offers same day shipping across all of Canada, completely free of charge. Not only is our shipping free, but in most cases it actually ends up being faster than the expedited shipping option offered for Costco caskets.
Why choose Haven Casket over Costco?
Besides the benefits of a cheaper price and greater selection offered by Haven Casket, we also promise only the best in customer service.  Because we are a small company, we are always there to provide individual attention to any of our customers.  If you have any questions or concerns, just send us a quick email or give us a call and our friendly staff would be happy to answer them.
Also, did we mention we offer a 100% customer satisfaction guarantee?