04 May

In What Ways Can Walker Caskets Be Personalized?

When selecting a casket, Walker Caskets are a reliable brand that people often turn to, as they are well known for their affordability and quality.  These caskets are not only durable, but they are expertly crafted to look great as well.  Every Walker casket is a work of art on its own, however many people want to take this a step further.
What Are Some Examples of Personalized Caskets?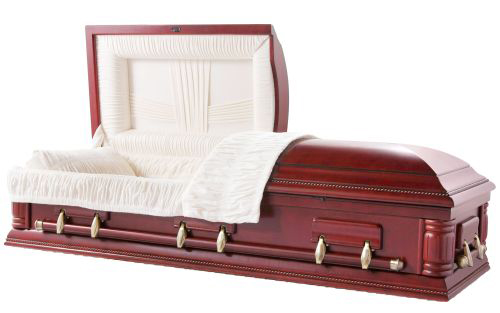 Funerals are all about remembering a loved one for all their strengths, and achievements throughout their life.  Personalization of the funeral is a great way to help tell the life story of your loved one, and showcase everything that was great about them.  Specifically, we'll focus on personalizing a casket.
There are a large number of ways that Walker Caskets can be personalized and made unique, but the first step is choosing the right casket to begin with.  In particular, you want to focus on style and colour.  With so many options to choose from, choosing the style of the casket can be difficult.  Although you might have certain preferences, try to consider what your loved one would have liked.  Which style will represent their personality the best?
The same advice goes with choosing a colour as well.  Most styles are going to have multiple options when it comes to the type of stain used on the wood.  These stains can vary from a light natural look, to dark, richer browns or black.  Once you have a style of casket chosen, you can really get going on the real customization.
As all Walker Caskets are made of wood, many people choose to have custom engravings done on the outside.  These engravings can range from simple designs, to complex scenes depicting themes or events.  Having an engraving done on your casket offers the opportunity to turn an otherwise basic casket into a majestic and beautiful work of art.
The second major way that people choose to personalize their casket is by using picture displays.  Hanging pictures on the lid of the casket can showcase the personality of the deceased, or what they stood for. Some ideas for pictures include photos of them, family photos, great moments of their lives, etc.  Really the options are limitless, and the decisions you make will be highly personal.  The only ones who really know what type of pictures would represent your loved one are you and your family members.
Lastly, Haven Casket offers gold and silver plates, which we can do custom engravings on and attach to your casket.  These plates normally include information such as name, date of birth and death, a small image, and a short message.  This is a great way to finish off the casket, giving it that personal feel you desire.
Haven Casket is one of the top retailers of online caskets in Canada.  We have a wide range of Walker Caskets available for purchase, and we want your casket to be unique and meaningful.  Your loved one deserves it.  That's why we will always work with you to help personalize your casket as much as possible, ensuring your are 100% satisfied.
All

Cherry

Infant Casket

Mahogany

Oak

Pine

Poplar

Solid Wood

Veneer

Walnut